Dear Sirs,
I'm having an hard time trying to build a campaign on this new map, since most of its airfields are unusable for follwing reasons:
Wau
- AI aircraft crash against mountains around this airfield shortly after takeoff.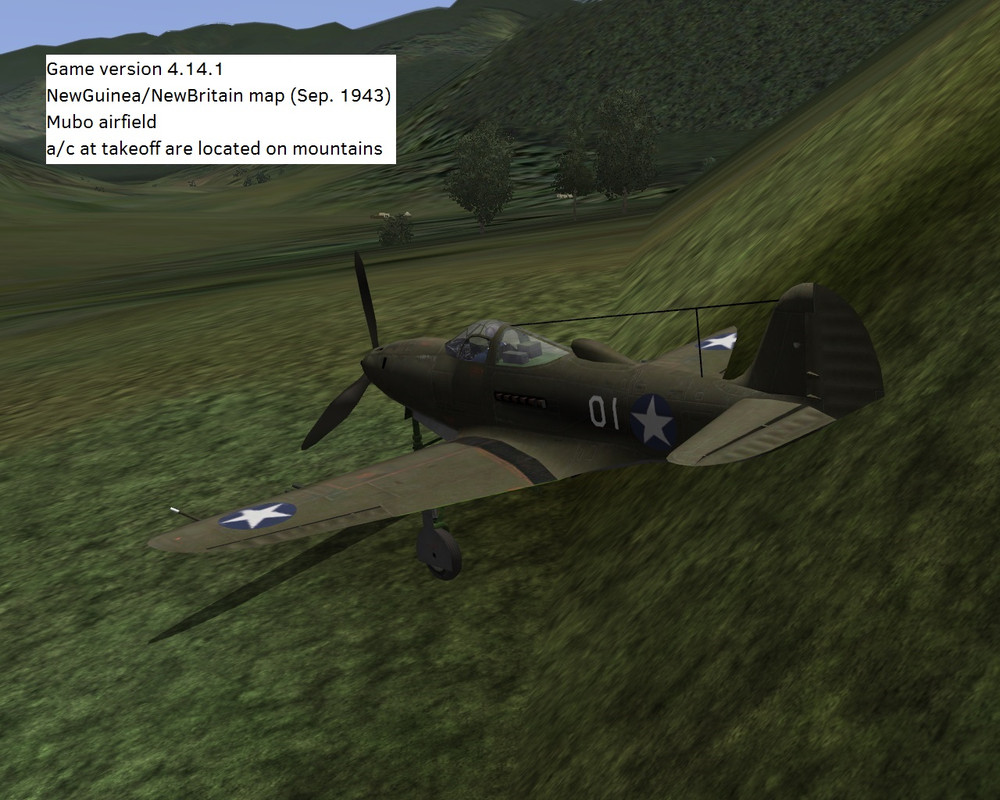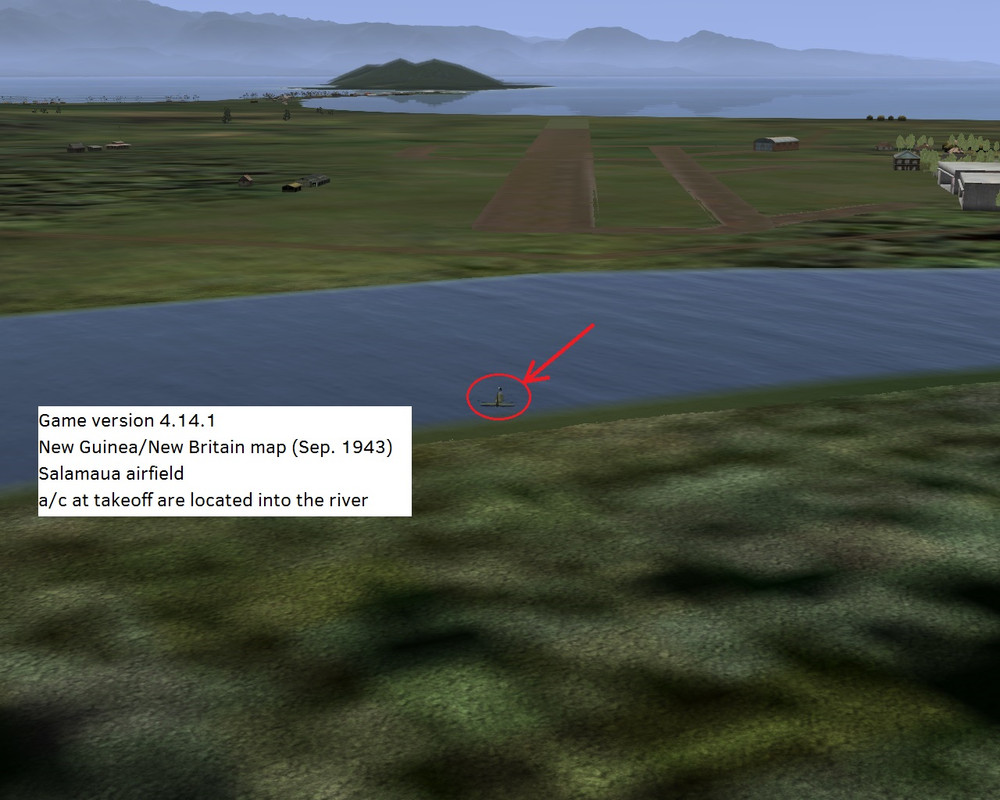 Could you please make a fix for these?
Regards,
GB
P.S.: same problem for 4.13.4; a fix for this version too would be greatly welcomed.