Setbacks TF4 Ju87 'emblems-only' Generic skins, for use with in-game markings/codes and for movie making.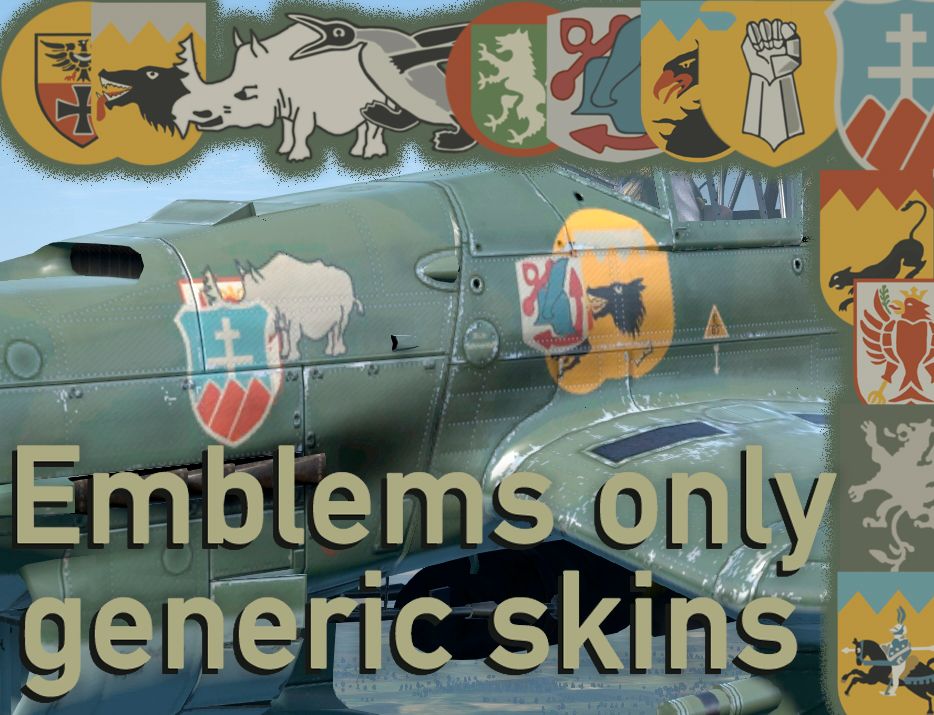 Download
[Note – pictures/screenshots are not showing during site repair.
Download link is at the bottom of the box titled 'Data' on the right hand side]:
http://www.airwarfare.com/sow/index....ie-making-pt-1
Skins:
- 14 generic skins showing only nose emblems.
My other Stuka Downloads for TF4/4.31:

Night Stukas, black underside J9+BH, J9+IH and Generic
http://www.airwarfare.com/sow/index....s-generic-skin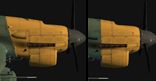 Yellow nose, & short yellow nose generic Stukas
http://www.airwarfare.com/sow/index....generic-stukas
improved generic skin with blue underside (previously grey)
http://www.airwarfare.com/sow/index....blue-underside

Yellow-nosed F1+AD
http://www.airwarfare.com/sow/index....n-horse-emblem
J9+AL France May 1940
http://www.airwarfare.com/sow/index....-helmet-emblem

(short yellow nose, yellow elevators) S2+DB
and
S2+AB Greece spring 1941
http://www.airwarfare.com/sow/index....llow-elevators
(short yellow nose) S7+DK Greece spring 1941
http://www.airwarfare.com/sow/index....th-plane-shine

T6+AP France 1940
http://www.airwarfare.com/sow/index....-dragon-emblem

6G+KT Sicily spring 1941
http://www.airwarfare.com/sow/index....1-rhino-emblem

T6+AD Russia
http://www.airwarfare.com/sow/index....a-t6-ad-russia

T6+AC
http://www.airwarfare.com/sow/index....f4-stuka-t6-ac

6G+AD France May 40
http://www.airwarfare.com/sow/index....40-fist-emblem

S2+DN Crimea April 1942
http://www.airwarfare.com/sow/index....panther-emblem

T6+KN France, August 1940
http://www.airwarfare.com/sow/index....th-plane-shine

F1+AR Arad, Romania
http://www.airwarfare.com/sow/index....th-plane-shine

T6+HL France
http://www.airwarfare.com/sow/index....7-t6-hl-france

6G+DR Russia 1941
http://www.airwarfare.com/sow/index....dr-russia-1941
I hope you like them
Cheers,
Setback