Big bother is watching you politicos.

This thread is closed.

This is NOT a politican forums. Disguising your posts to hash out your political message isn't fooling anyone.

Next time... good bye
Wow......I'm scared. Not by your obvious lack of spelling skills and command of the English language, but by the fact that you allowed Roadczars political statements to stay.....Yet deleted mine.
For your information, I am in fact resolutely
Apolitical
, I hate them all without prejudice or discrimination, lol. Chances are, before you delete this comment Nearmiss, at least ONE person would have seen it take place and a lot of things have been 'disappearing' around here lately
. Nearmiss, before you ban me.....please PM me and hear my case.
It is one of Freedom, that of expression, which I know you 'Proud Americans' hold dearly, and it is a concept that you have vowed to defend. 'This, we will defend'.....I believe were the exact words.
Please try to live up to them.
Vox Populi
. The People are important. Please take a step back from your own personal prejudices. 'The people' are me, and You.
Amen.
*Sacrificial Lamb.....BAN HAMMERED*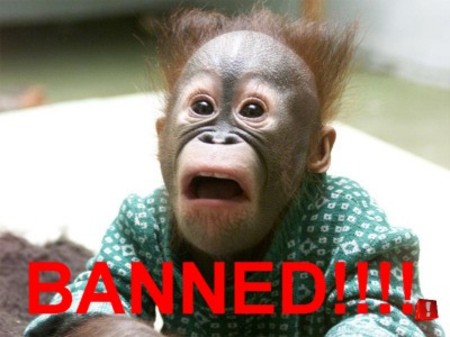 May God have Mercy on their Souls......*Gethsemane Vibe*